What companies can improve about the application process
When applicants withdraw their application on their initiative, this is called "drop-out" – a very unpleasant situation for companies. However, it must be accepted increasingly often. In most cases, these withdrawals are a matter of time – the duration of the application process, to be precise. After all, applicants expect fast feedback and a quick decision. Lisa-Marie Linhart from karriere.at has summarized five tips to improve the application process for companies.
Four out of ten applicants have already abandoned an application process; for IT specialists, it is even more than half. The reason: the wait is too long for a response or decision. Applicants find a total of 21 days from sending the application to acceptance or rejection acceptable, or just three weeks. For most companies, this is an impossibility. Corporate recruiters or those dealing with the application process are often too busy with administrative tasks. They cannot fully concentrate on selecting candidates or communicating with them, which should be straightforward.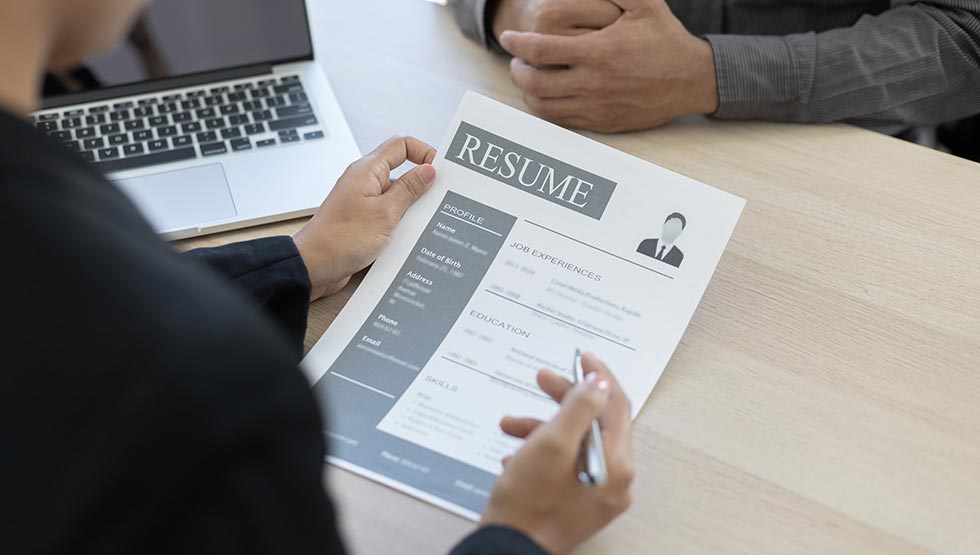 Five tips to improve the application process
Friendly contact and short response times motivate candidates to stay in the application process. These are the points you should focus on:
Online form – keep it short
Online forms should have as few input fields as possible. Time is also a factor here: if it takes longer than 10 minutes to fill out, 40 percent of applicants drop out. In addition, error messages should appear directly at the respective input field and not at the very end.
Set priorities - communication first
Nothing is as crucial as friendly communication with potential new workers. Therefore, responding to applicant inquiries should always have a top priority on the daily to-do list. Filing documents suffers somewhat: remember that folders are patient, and applicants are not.
Fight the black hole - provide feedback
You send off an application, which disappears forever into a black hole – that's how many applicants experience it. So once an application has arrived, you should send a reply email as soon as possible to avoid this adverse impression. Standardize the reply form; however, always address the recipient personally. A fast, friendly response will automatically catapult you to the top of the list of applicants' favorites.
Use digital tools - applicant management systems
Whether an automated reply email or an applicant management system, digital tools speed up the application process enormously and reduce the administrative effort. In short, they are designed to manage the entire application process. Always be mindful of the status of each application: how long individual applicants have been waiting for a response, who has been scheduled for a job interview, who has been accepted or rejected, and when. Highly developed applicant management systems even automatically read the data from the resume and evaluate how well the applicant fits the respective position or where he or she could otherwise be employed. However, all decisions must be made case-by-case, whether this is the desired outcome.
Transparency and personal responsibility
Online self-service zones are an absolute godsend for companies. If the applicant creates an account on the career site at the same time as filling out the application form, he or she can update the data at any time.
It has a double positive effect if the status of the application is viewable – the recruiter does not have to change the candidate's data and constantly replies to inquiries about the process status. On the other hand, the applicant gets the message: At our company, transparency and personal responsibility are a way of life. You know what's going on with us and can decide a lot for yourself. – Ideally, this is also true in day-to-day work.
Have you ever considered outsourcing recruitment?
For friendly and timely communication, you must free up time accordingly and set priorities. Getting an applicant management system and setting up self-service zones also costs money. Overall, these are helpful tips, but not all companies can implement them fully. In addition, the desired applicants do not always approach the company via direct applications. The advertisement can be as good as it is. Many skilled professionals are not actively looking for a job but are still not averse to changing companies. They must be approached on social media or contacted via professional platforms such as XING or LinkedIn. However, you must invest time and money to achieve superior results here. And first, gain experience in how and where to use the necessary search algorithms correctly and effectively.
Therefore, it often makes sense and is cost-saving to outsource the personnel search or parts of it to a professional external personnel consultancy. In closing, it saves you time and increases your company's image among applicants and the chance of finally being able to walk the correct employee through onboarding in a stress-free way!